Quality as a reference
Since 1954 we have taken care of the almond throughout its entire cycle, from the time it is collected in the field and processed in the factory, until it is served to our customers around the world.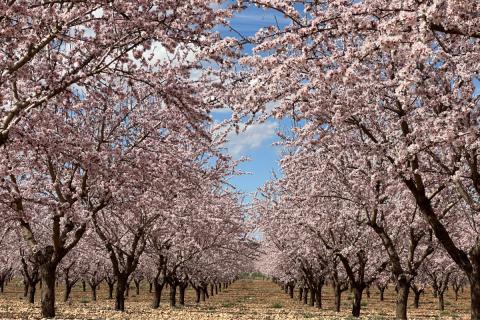 1
In the field
We take care of the almond from blooming. More than 10.000 growers have trusted Almendras de La Mancha for 70 years with their dedication and work to offer the best possible products.
2
Shelling process
Directly from the field we receive the product in our modern facilities equipped with the latest technology where we select and shell the almonds until obtaining its precious fruit.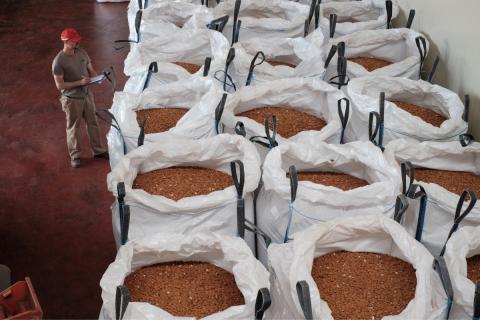 3
Selection and sizing
Exhaustive quality controls and proven experience, allow us to always offer the best natural almonds, selected and sized, with the highest quality. We have a wide range of varieties and sizes of natural almonds tailored to the needs of our customers.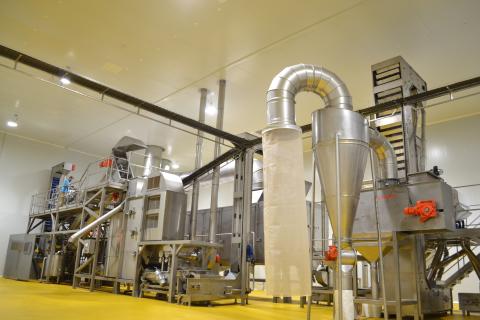 4
Processing, blanched and industrialized
Once the whole natural almond has been selected and sized, we process the product with the most modern equipments and advanced technology. We obtain the entire range of blanched and industrialized almonds, flour, dices, slices, slivers, almond paste.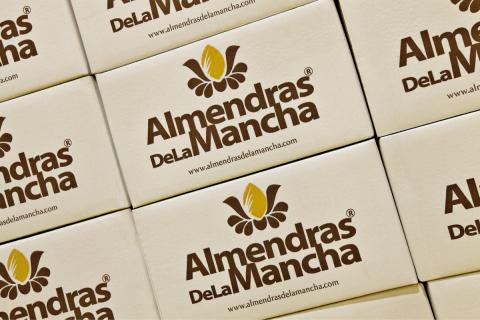 5
Packaging
We package the product responding to the needs of our customers. Cardboard boxes of the highest quality, vacuum packaging, raffia bags and big bags are our standards. With our packaging technology we guarantee the distribution of almonds with the greatest security.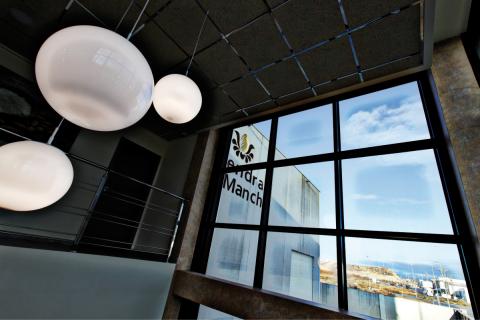 6
Food safety
At Almendras de La Mancha we believe that all our products have the maximum guarantee. 70 years specializing in Almonds, we incorporate processes that seek excellence with investments in technology and all the quality seals guarantee that each product delivery is accompanied by a technical sheet and analysis.
We have quality certificates such as:

ALMENDRAS DE LA MANCHA is a company with national and international projection, leader in the almond process.

We annually renew our Certificate of Organic Conformity issued by the CAAE, S.L.U. Certification Service, authorized in the EU.

We are members of the INC - International Nut Council, stimulating and facilitating sustainable growth in the global nut industry.

We have implemented IFS Food with the prestigious Bureau Veritas certifier. We are always updated to the latest version of the certification.

ALMENDRAS DE LA MANCHA establishes an Environmental Management System based on the UNE-EN ISO 14001:2015 and ISO 9001:2015 Standards, applicable to the entire organization and aimed at meeting the Environmental objectives through process management and a methodology based on their risk assessment, in order to establish objectives and prevent deviations or non-conformities of the Environmental Management System.